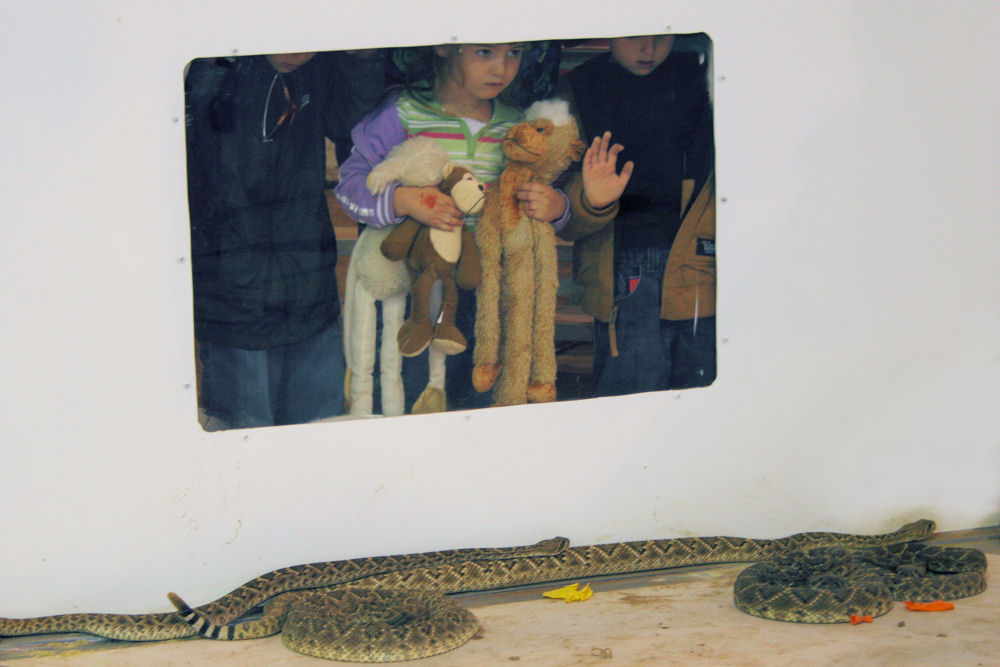 Left: Children watch on as snake-wranglers demonstrate various tricks goading the rattlesnakes. Fangs have broken the balloons, foreground, during demonstrations at the annual Rattlesnake Roundup in Sweetwater, Texas. The Texan cultural tradition, both horrifying and curiously fascinating, takes place during Springtime every March, when thousands of rattlesnakes are competitively captured each year and placed in pits inside the local arena, with wrangling demonstrations, milking, skinning, tables of bizarre crafts, the sale of deep-fried rattlesnake, and even a meat-eating contest involving Miss Roundup's participation. Next photo: Individuality – each snake has its own unique markings and colors.
___________________________________________________________________________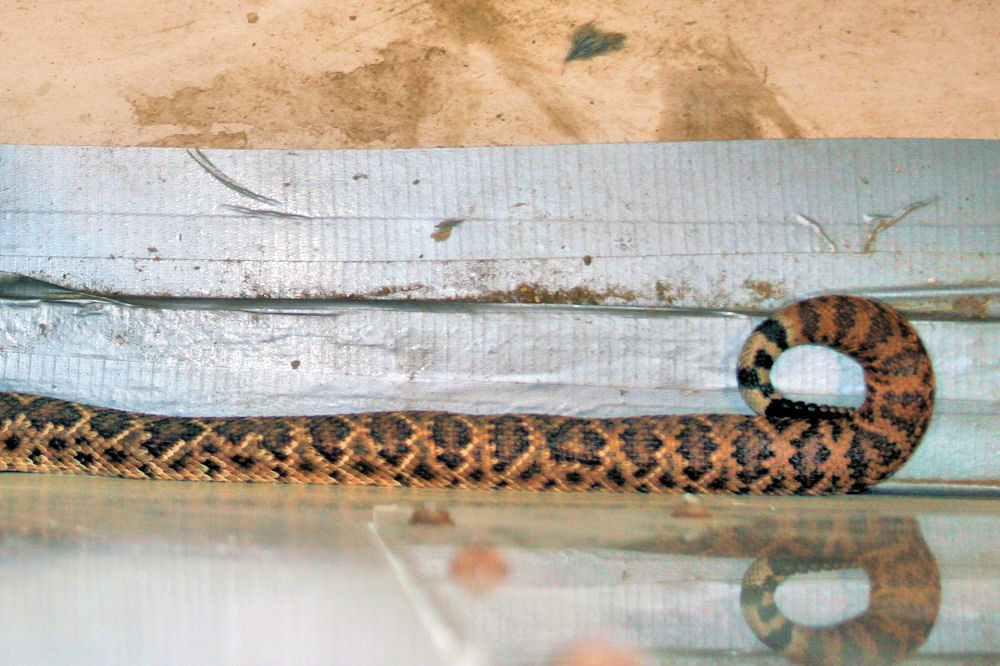 Now that we have moved from Texas, and may never live there again, I'm so glad we went. View more photos posted on March 15th 2009, the initial post of Rattlesnake Roundup in Sweetwater TX.